Salem has the oldest cemetery in America, so when Jack and went there he couldn't resist investigating it.
It was a cold, clear winters night and there was snow on the ground. Jack made his way into the cemetery, switched on the night vision camcorders and began taking photos. he also set up Dictaphones in various locations in the cemetery.
If you look at the photo below, it is how Jack saw things,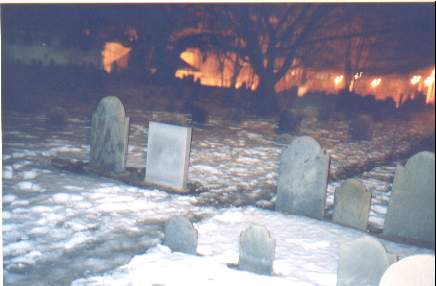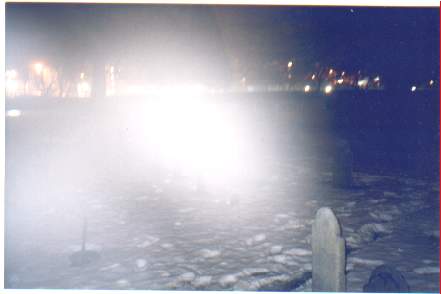 However in this picture that Jack took, there is an unexplainable mist that wasn't there when the picture was taken. If you look below, there are more pictures showing this strange mist. In total 11 photos were taken, 5 were normal and 6 showed a strange mist.
The night vision camcorder footage showed nothing strange, and apart from the sound of a frog croaking, there was nothing on the Dictaphones either.