We were shown around by Gavin who filled us in on some history and sightings, then we began our investigation in the underground caves.
There is a certain cave that the highwayman is said to walk through the wall, and mediums that have visited have said that this is the main room where he resides, so we decided that this is where our investigation would begin.
Nothing happened for quite a while, but then orbs began showing up on the digital camera, and both Jack and Bryony were touched on the back by an unseen force.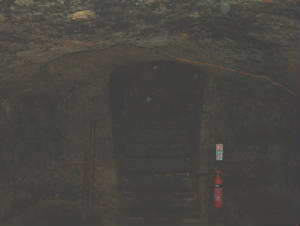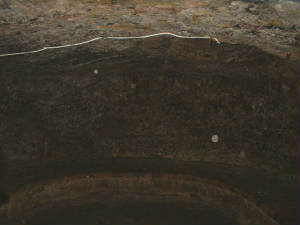 We moved to a staircase where Rosie is said to hide from the highwayman, we were hoping to find some evidence of her, which we did. Several orbs were picked up on the digital camera.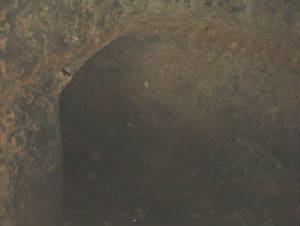 We captured one moving orb on the night vision camcorder, but we tried an EVP experiment which was negtive.
When we had finished investigating the caves, we moved up to the bar area where Rosie is said to move things around, and where the highwayman was hung.
Not very much happened, however we did capture red orbs on the digital camera.
We found no sign of Jezabel, and nothing was moved or went missing.
The UK Paranormal Investigations team really enjoyed our night at the Ye Olde Salutation Inn, there where so much to explore and investigate. A big thanks to all the staff.